WELCOME TO...

Kid City is a safe, fun, and engaging environment for 1st-5th graders where our volunteers care about your family and their story. Our mission to help kids share life in community together and move into a growing and mature relationship with Jesus Christ.
We have 3 different service times to fit your families schedule and needs: Dive, Alive, and Thrive.
Dive - Sundays at 9:00 am, our Dive service is where your child will meet in small groups to do a chronological study of the Bible. Each lesson points your child to the gospel truth of Jesus.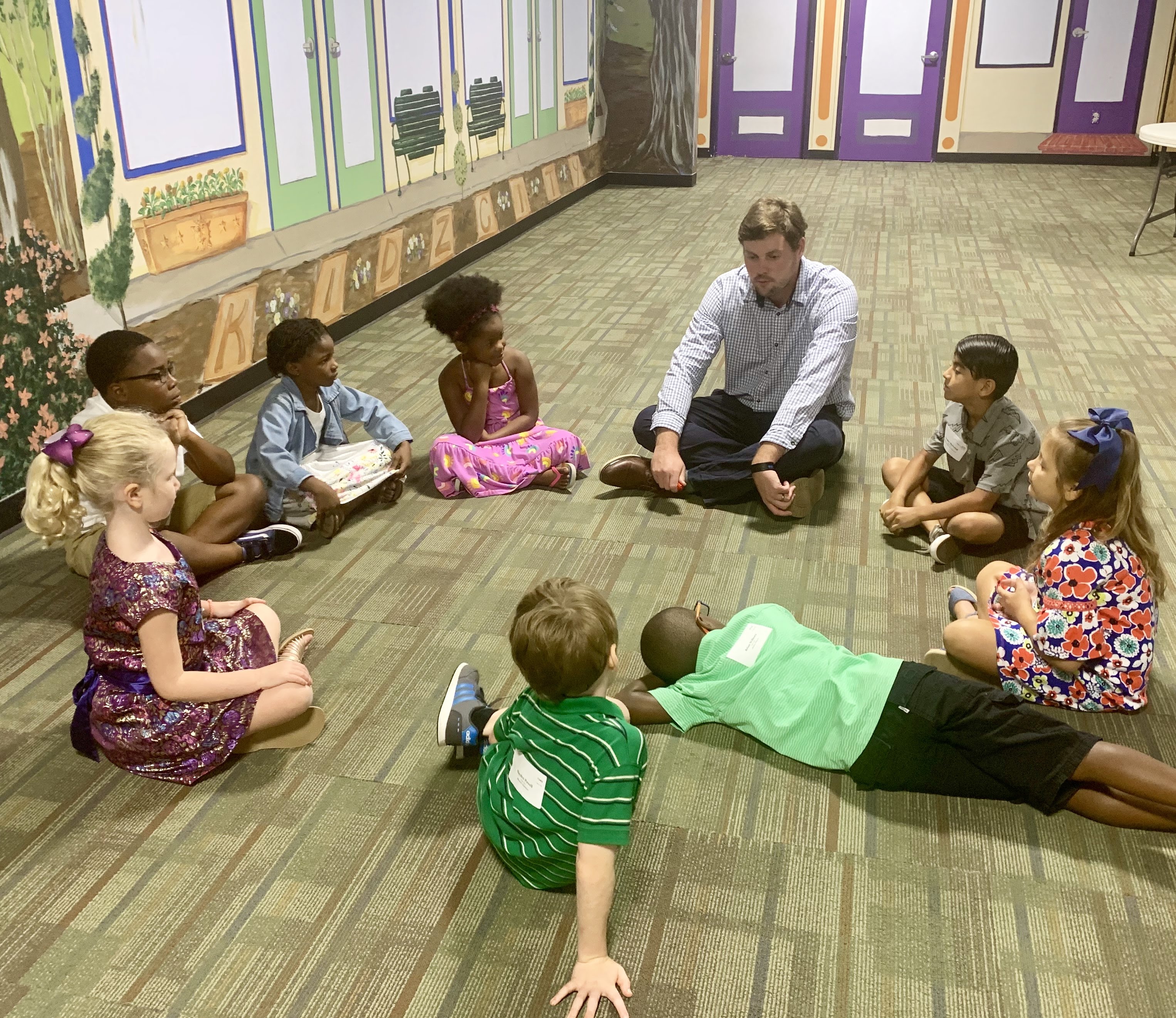 Alive - Sundays at 10:15 am, we begin by worshiping together as a family in our main sanctuary. Once worship is over your kids will be escorted to our Kid City environment where they will participate in engaging small group games and activities with caring student leaders. Finally, there will be a large group lesson which aims to show how the Bible speaks to their everyday lives and teaches them three things:
I need to make the wise choice
I can trust God no matter what
I should treat others the way I want to be treated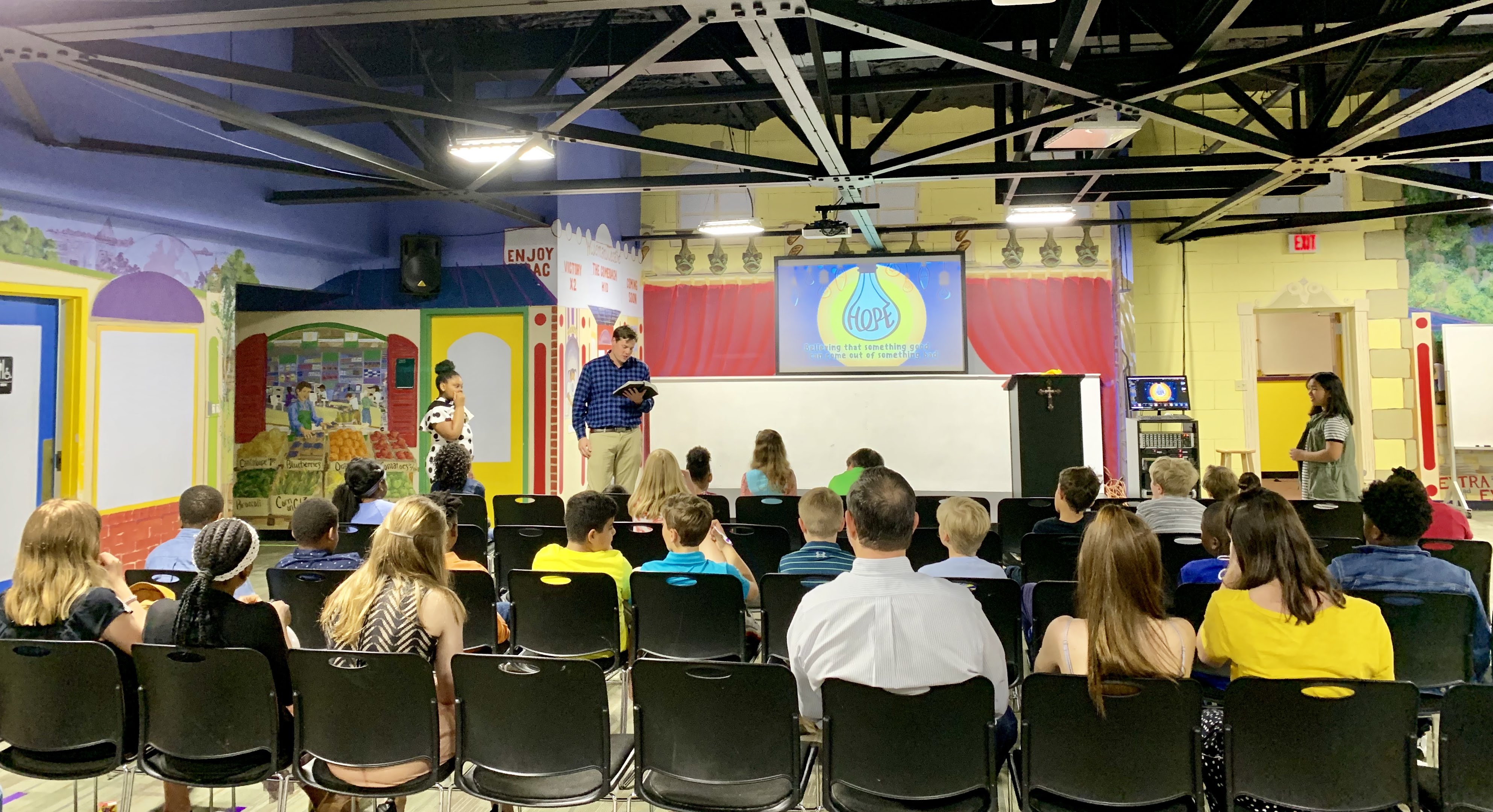 Thrive - Wednesdays at 6:30 pm, our Thrive service is a vibrant time with a fun game or craft, engaging lesson, and a choice of activities to fit your child's interests. Our Breakout activities are led by caring adults that are transferring their knowledge in Sewing, Dance, Flag Football, and Financial Peace.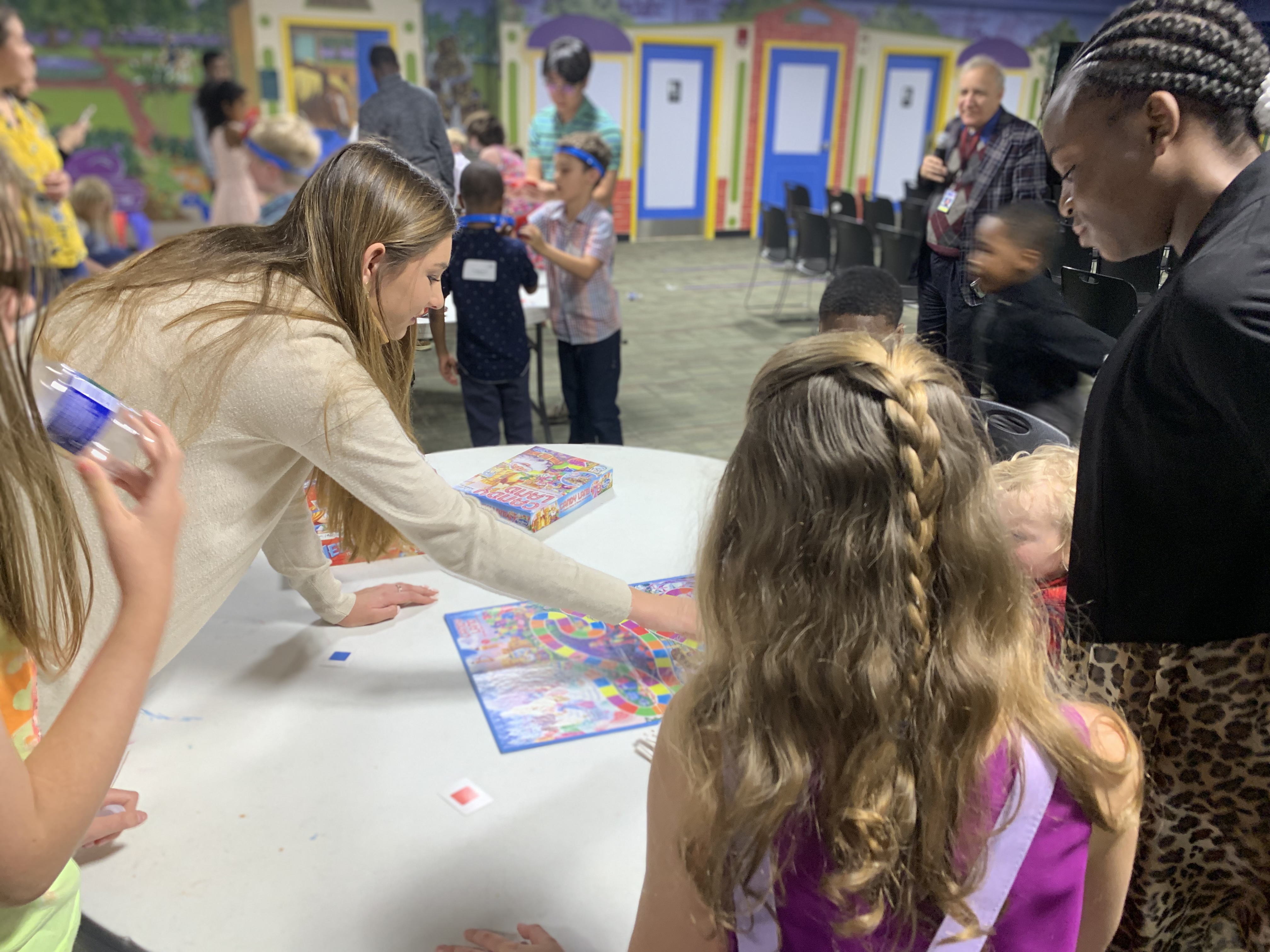 Check-In
If you are visiting for the first time with your children, we ask you for some essential personal information: parent/legal guardian names, children's names and birth dates, contact information, and any special things you want us to know about your child(ren) (i.e. allergies, special needs, etc.). Your information is entered into our database to help maintain our safe and secure check-in procedures and parent paging system. Check-In is located on the North side of the Sanctuary in "A" building. You can always ask a greeter for assistance in locating Check-In.
Safety
Safety of your children is our #1 priority! To ensure your child's safety, all volunteers and staff must pass a background check. Children and parents are issued a secure ID tag with a unique code to use in check-in and pick up. Should we need to contact you while your child is in our kids' environments, we will notify you using the unique code on your child's ID tag.
For more information on Kid City you can contact the children's pastor Chris Watson
Email: cwatson@cbtsavannah.org
Phone: 912-351-2288