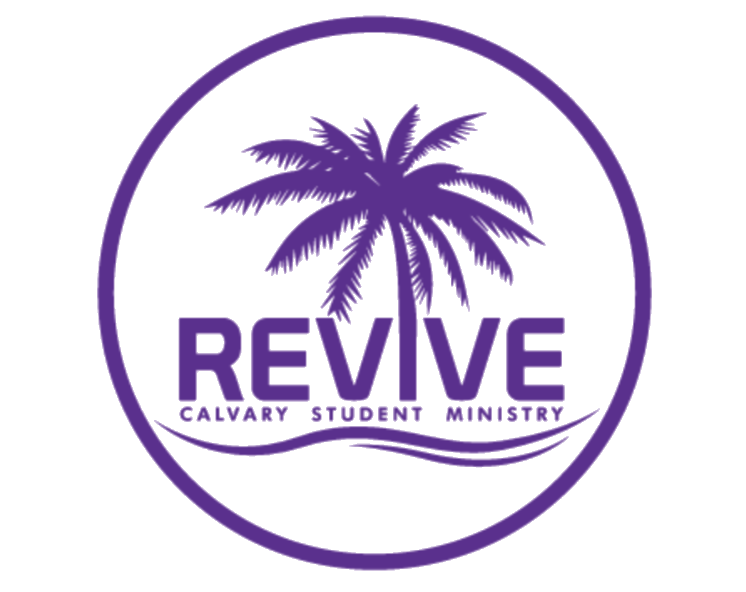 Connecting Students to Jesus by
Sharing Life Together
How is this accomplished?
GIVING Ourselves to God
Romans 12:1
GLORIFYING Him
1 Corinthians 10:31
GROWING together in Christ
1 Corinthians 1:10
GOSPELIZING the Lost
Mark 16:15
GUIDING Them to Live Like Jesus
Matthew 28:19-20
About Revive
Sunday Mornings
9:00 - 10:00 am in The Loft (2nd Floor, Building A)
Each week on Sunday Morning we spend focused time together! This hour is designed for our students to dive deep into God's Word and learn how to apply it to their daily lives!
Wednesday Evenings
6:30 - 7:45 pm in The Loft (2nd Floor, Building A)
Our big youth night happens each week on Wednesday Evenings! They are designed for our students to connect with God and each other through food, games, fellowship, worship, Biblical teaching, and small groups. We would love for you to join us!




Safety Guidelines
The safety of our students is a top priority for our ministry. Here's how we ensure their safety:
We screen volunteers. Before any volunteer is permitted to serve with us, they undergo an application and interview process, including a criminal background check.
We set boundaries. We have set a number of guidelines for our youth ministry staff and volunteers. You can learn more about these boundaries by contacting Jacob Mock.
To learn more about our student minister, contact Jacob Mock at jmock@cbtsavannah.org